---

BIO
SEAN CHRISTOPHER MCGEE
---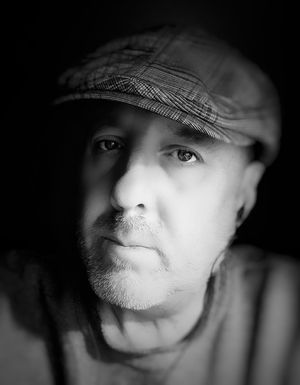 Los Angeles born music composer Sean Christopher McGee, has been composing since the young age of five. His love for the sound of the violin comes from his grandfather, Violinist, Dennis McGee, who was a well-known Louisiana Cajun musician. This love of music continued with Sean's dad, Gerry McGee, (1937-2019) A successful guitar player who has accompanied such artists as Elvis Presley, Kris Kristofferson,  The Ventures, Eric Clapton, and many more.

In his early years, Sean's mother, Anne McGee, a successful singer/songwriter and children's author, influenced his piano and writing skills.
His mother had purchased a piano for herself but it was Sean who constantly used it.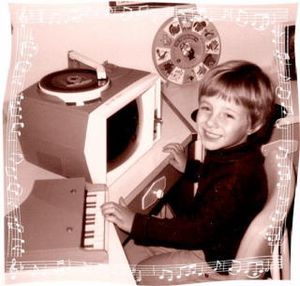 Near the age of seven, Sean found himself a Grand Piano in the living room of his friends house. Sean, sat down one day and began playing a complicated tune. His friends mother, asked him how he knew how to play that particular song he was playing? He had no idea that he was playing to the tune of "Fur Elise". "I don't recall ever hearing that song before, I just knew how to play it or a part of it at least" He also took interest in a song he heard on the radio called "The Music Box Dancer" 
In his later years, Sean learned music composing on a computer program or "DAW" (Digital, Audio, Workstation) called "Performer", which was used on one of the very earliest versions of the Apple computer with a screen no bigger than 4x4 and a Yamaha DX7 keyboard. So, with a few sound modules and a somewhat primitive mixing board, Sean taught himself how to compose with an array of instruments.
This desire and love of composition has continued to grow over the years. "As long as there are people who want to listen," he says, "I will continue to compose the music."

Sean has also been involved in film making and photography as well as the art of Painting. Sean Currently lives in the Los Angeles area.
Sean, released some music albums back around 2016 under the artist name "Sean Christopher" and "Sean McGee" but soon after, other music artist with the same name began to surface on the music charts and the music tracks were getting mixed with the wrong artist. He was forced to pull all of his music from as many sources that had released his music. He closed up shop and waited for another time. A few years later he decided on using his full birth name, Sean Christopher McGee.
His music has the influence of his Native American Indian, Irish and New Zealand Maori ancestry, he feels this is where a lot of his music comes from.
With a mixture of melodies old and new, Sean is hopeful for a successful legacy with his lifetime achievements.